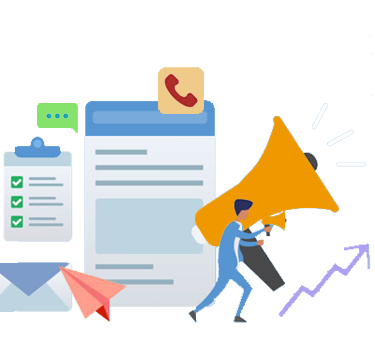 We at ISPL Support Services amplify our services with an additional sales power. We become your sales force to increase your revenue. Our trained and proficient experts will sell the products/services. Our experts at ISPL Support Services will explain the customers about unique features and parameters of your product and services thus making them to have a purchasing decision thereby increasing your sales.

We collect some information such as the details about your products, services, policies, protocols etc before setting out the sales process. The parameters provided will help to answer and advise the customer with the required information regarding the products or services.

Above all we don't put high pressure on our salespeople since we know that it will quickly turn the customers off. We are flexible and easily shape ourselves to your product model in order to achieve the highest performance. We know that the customer interaction is very important to increase the number of sales which in turn increases the revenue so we do direct response to customer enquiries very effectively on time.

Our proven sales approach with our professional team will also execute cross-sell and up-sell services. We communicate with the callers about your branded product/services to deliver a buying experience to have an increase in the revenue. We work on par with your business to ensure that your every valuable customer realizes the full scope of your product or services.

Now it is your part to choose the right concern that fits your sales plan. Our professionals are the best in the business at sustaining and increasing the value of each of your customers. Contact us today to collect more about our Inbound Sales solutions.