Shared Call Centre Services
The success of every business depends on the responsiveness to customers. Customers should be heard always and not every business have the luxury of having their own call centre. The in house call centre demands hiring skilled resources, training, managing the team etc. We understand the challenges of the startup companies, small and medium sized businesses.
We have a solution. We will let your customers experience a delighted customer support experience through our Shared Call Centre concept. Ours is a simple but proven model. We just need you to forward calls to us and provide us with FAQs to handle your customers.
Why Shared Call Centre Services?
Affordable customer support:

Low cost outsourcing is ensured with shared call centre model. You can choose a suitable cost-effective call centre plan occording to the volume of calls that your business receives / makes per day.

PAYG model:

Yes, it's truly a Pay as you go model. You pay for what you anticipate to use.

Easy to setup call centre:

Being a shared model, it is easy to set up a call center with no hurdles.

How can you make use of shared call centre?
Call Centre For SMEs:
If you are a startup, small or medium level business.
Seasonal Call Centre:
If you are a seasonal business who require customer support for a short-term.
Low Volume Call Centre:
If your Business receives less than 50 calls a day.
Short-term Call centre:
If your requirement is for a short period of time.
Affordable Call Centre:
If you cannot afford exclusive customer support team.
Multilingual Call Centre:
If you need multilingual customer service for your short-term or small business.
Customer Support for After Hours:
If your business needs customer support for 24x7 or after hours of your business time.
To Handle Advertisement Calls:
If you want to manage calls after (online or offline) advertising of your property, rental, matrimonial, dealership, franchise etc.
How it works?
It's simple, hassle free and Pay as you go model. We would request you to forward calls to our number to handle inbound calls and provide us calling data with FAQs to handle Outbound calls. Our multilingual, trained team will handle calls professionally and provide required support to your customers.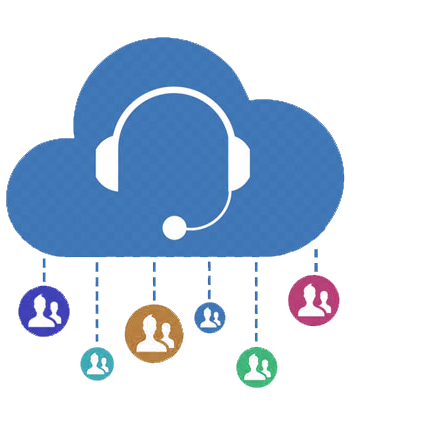 Inbound Call Centre Services
Pricing - Inbound
Description
Plan 1
Plan 2
Plan 3
Up to 20 Calls / Day
Up to 50 Calls / Day
Up to 80 Calls / Day
Coverage
9-6pm coverage
9-6pm coverage
9-6pm coverage
Days
Mon - Sat
Mon - Sat
Mon - Sat
Languages
Tamil, English & Hindi
Tamil, English & Hindi
Tamil, English & Hindi
Set Up Fees - Onetime
Rs.2000
Rs.2000
Rs.2000
Telecom Fees
Included
Included
Included
DID
One number
One number
One number
Minimum Contract
Nil
Nil
Nil
Rate / Call
Rs.30/call
Rs.25/call
RS.20/call
Validity
1 Month
1 Month
1 Month
Min. Purchase Calls
500 Calls
1000 calls
2000 calls
Per Call Duration
180 seconds
180 seconds
180 seconds
Holidays
National & Festivals
National & Festivals
National & Festivals
Daily Call report by email
Yes
Yes
Yes
Monthly report by email
Yes
Yes
Yes
Voice Files
10 calls / batch
25 calls / batch
40 calls / batch
Purchase Type
Prepaid
Prepaid
Prepaid
Exclusions
GST
GST
GST
Top up Notification
Yes
Yes
Yes
Outbound Call Centre Services
Pricing - Outbound
Description
Plan 1
Plan 2
Plan 3
Call Type
Outbound
Outbound
Outbound
Coverage
9am - 6pm
9am - 6pm
9am - 6pm
Days
Mon - Sat
Mon - Sat
Mon - Sat
Languages
Tamil, English & Hindi
Tamil, English & Hindi
Tamil, English & Hindi
Set Up Fees - Onetime
Rs.2000
Rs.2000
Rs.2000
Telecom Fees
Included
Included
Included
DID
1
2
5
Minimum Contract
Nil
Nil
Nil
Rate / Number
Rs.20 / Number
Rs.15 / Number
Rs.12 / Number
Number of Attempts
Two
Two
Two
Validity
Validity - 1 month
Validity - 1 month
Validity - 1 month
Min. Purchase Calls
500 numbers
2000 numbers
5000 numbers
Per Call Duration
180 seconds
180 seconds
180 seconds
Holidays
National & Festivals
National & Festivals
National & Festivals
Daily Call Report by Email
Yes
Yes
Yes
Monthly Report by Email
Yes
Yes
Yes
Voice Files
10 calls / batch
25 calls / batch
50 calls / batch
Purchase Type
Prepaid
Prepaid
Prepaid
Exclusions
GST
GST
GST
Top up Notification
Yes
Yes
Yes