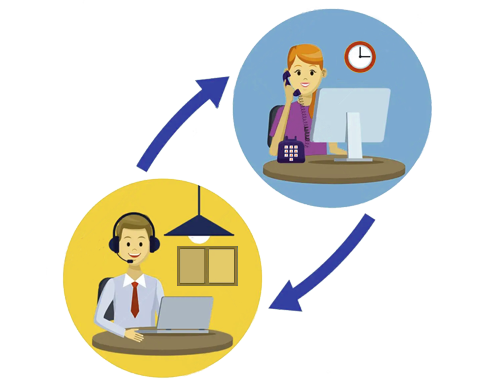 We all know that there are thousands of ways for marketing such as direct mail, advertisement, online promotions etc. But a well known strategy to build a strong customer relationship is sending out a mass-mailing to a list of prospects and waiting for the positive result. This is done by capturing the data about the potential customers. The next that comes in successive after sending out the mass mailing is follow-up call. Follow-up is very critical and it should be handle in more knowledgeable and friendly manner.

Our knowledgeable and experienced staffs at ISPL will provide the follow-up services by collecting the information from the database and follow-up every customer via phone in order to increase your revenue and to build a solid relationship with customers. We are also responsible for increasing your brand awareness.

Our services aid your business in direct communication with your prospects either at the start or end of direct marketing process, or during the process itself. This service is carried out by our staff with broad knowledge which results in providing a strong and positive impact on your bottom line. This in return leads to increase revenue and making the customers to satisfy up to the highest level.

If your business wants to create new sales, or to reduce the overall cost or to increase your brand awareness and sales, Contact ISPL right now!