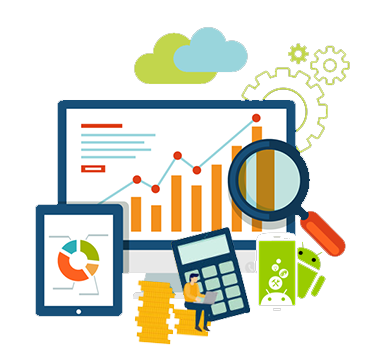 In today's global marketing place it will be very challenging for every business or organizations to achieve the highest performance. Most of the companies are looking forward to outsource their Accounting & Finance service in order to improve their business. Choosing this financial accounting service may benefit your business by integrating your process, maintaining your assent and reducing the cost by enabling you to focus on your core business which leads to the growth of your company.
We at ISPL Support Services provide a flexible and reliable account & finance outsourcing services since it assures an effective operation along with essential control and compliance. This service also provides you with increase revenue by reducing the cost and balances the growth of your business. Thus most of the companies are routing their finance & accounts services to attain higher results. In order to make their dream come alive our skilled experts process this service with their excellent automation, re-engineering process including internal and external benchmarking etc.
We strive hard to provide a transformational Accounting & Finance solution that reduces the overall cost, enhancement of resources and guiding you in the process of cash inflow and outflow etc. We standby at all your needs. Our job does not end just by identifying the flaws in your current process. We make sure that there occurs a risk free and smooth transformation in your operations with better accuracy that keeps you in control. Our expert team will provides the perfect account & finance solution that merely blends with your business requirements.
To own our Account & Finance services, Contact Us Today at +91 44 42925000.